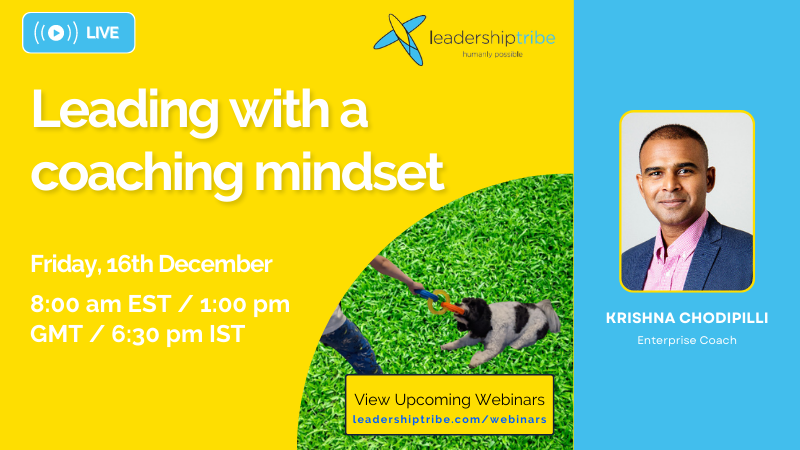 I started my career as a systems engineer and have worked with leaders and executives for over two decades as a systems coach. After gaining experience in the enterprise and startup world, I decided to share my knowledge of New Ways of Working with the rest of the world as an enterprise coach and leadership trainer.
Since then, I have trained over 50,000 students across 150 countries by facilitating workshops, marketing strategies, product ownership, agile coaching, leadership agility, agile systems coaching, and enterprise and business agility by building high-performing teams and organizations.
My mission is simple – to inspire others. And through this work, I have been fortunate enough to achieve quicker time-to-market and deliver products and services that were both cheaper and better – all while keeping teams and customers happy.
The potential of people is unlocked by a coaching attitude – A coaching Mindset.
Every year, the demand for coaching in business increases significantly. While employing outside coaches is one method to take advantage of the ROI that coaching offers, cultivating a coaching attitude within your company is a more long-lasting alternative.
Leadershiptribe.com offers information and sources for learning new skills.
The demand for 'Leading with a coaching mindset' in business is increasing yearly, and it's clear why.
Coaching offers a significant return on investment and can help leaders cultivate the skills they need to be successful.
This webinar offers information and resources on developing a coaching mindset from @Heather Fisher(British Olympic Champ) and @Krishna Chodipilli (Chief Story Teller)
Is this a more long-lasting alternative that will yield great results for your business?
Register your place today to learn more!