100% Online, Interactive Classes
Managing Remote Teams Training Course
Live Classes with UK Based Trainers
Delivered via Studio Quality Audio & Video Equipment
Regular Breakout Rooms to Practice as you Learn
16 Hours of Learning Delivered over Four Days
Lifetime Membership to the Leadership Tribe Alumni Network and Community

Recieve Leadership Tribe Certification
Our Virtual classes are broadcasted live by a fully trained course instructor.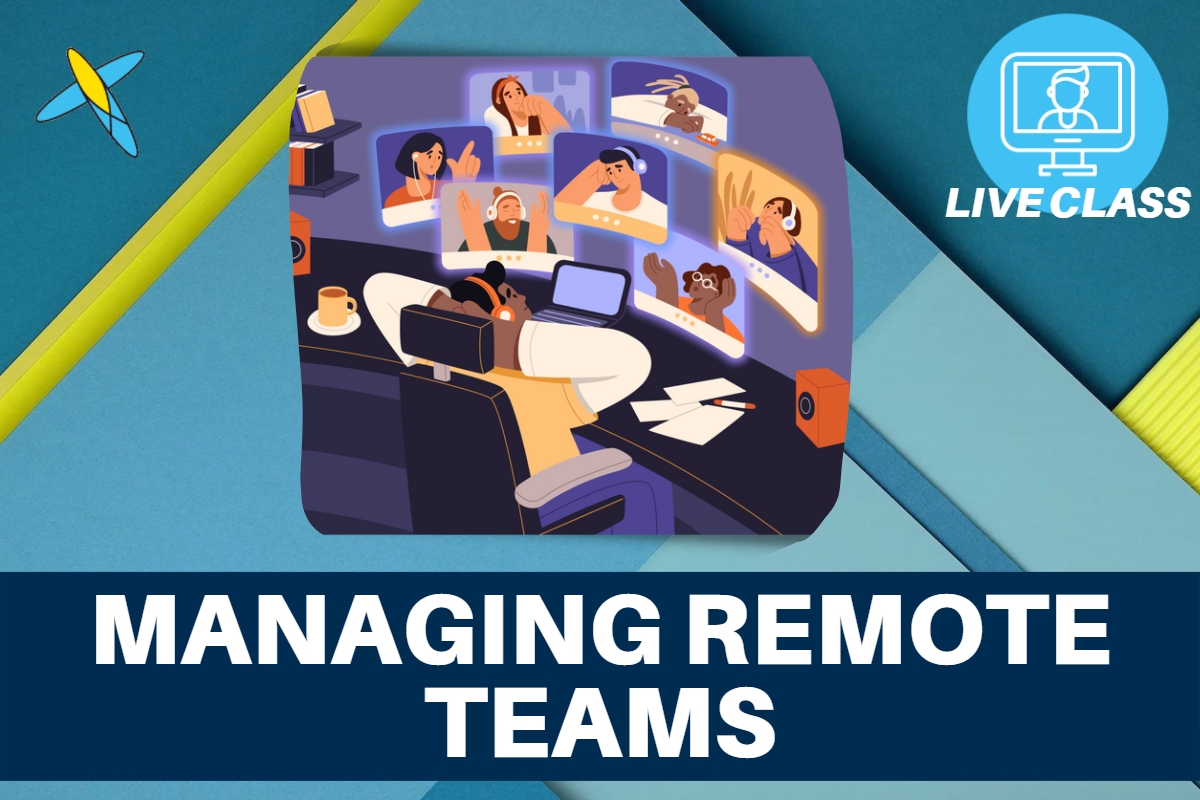 About the Course
The Managing Virtual Teams virtual classes are as compelling and interactive as in-person courses, providing participants with the flexibility and convenience to join the highly-immersive learning experience from anywhere in the world.
The thoughtful design and competent facilitation of the virtual classes and our proven methodology enable us to work with global participants to co-create a robust learning process that will stand the test of time and provide continuous improvement to the overall workflow.
What You Will Learn?
Leader's mindset – Skills and competencies
Becoming a leader as a team coach
Becoming a leader as a mentor
Becoming a leader as a teacher
Leadership and culture
Shareable Certificate
Earn a Certificate upon completion
100% online courses
Live, interactive classes and self-paced learning.
Beginner Level
There are no conditional prerequisites for this Kanban training program.
16 hours to complete
4 hours per day over 4 days
Remote working communication skills
Team development with remote workers
Building trust
Adapting leadership styles based on team members
Handling Conflict
Build Leadership Engagement
Key Mentoring and Teaching Skills
Managing remote teams course overview
This course is an intensive and transformative experience that will uplift your remote leadership and management skills. With the rapid rise of working from home and geographically dispersed teams since the pandemic began, it is more important than ever to refine your remote team management skills.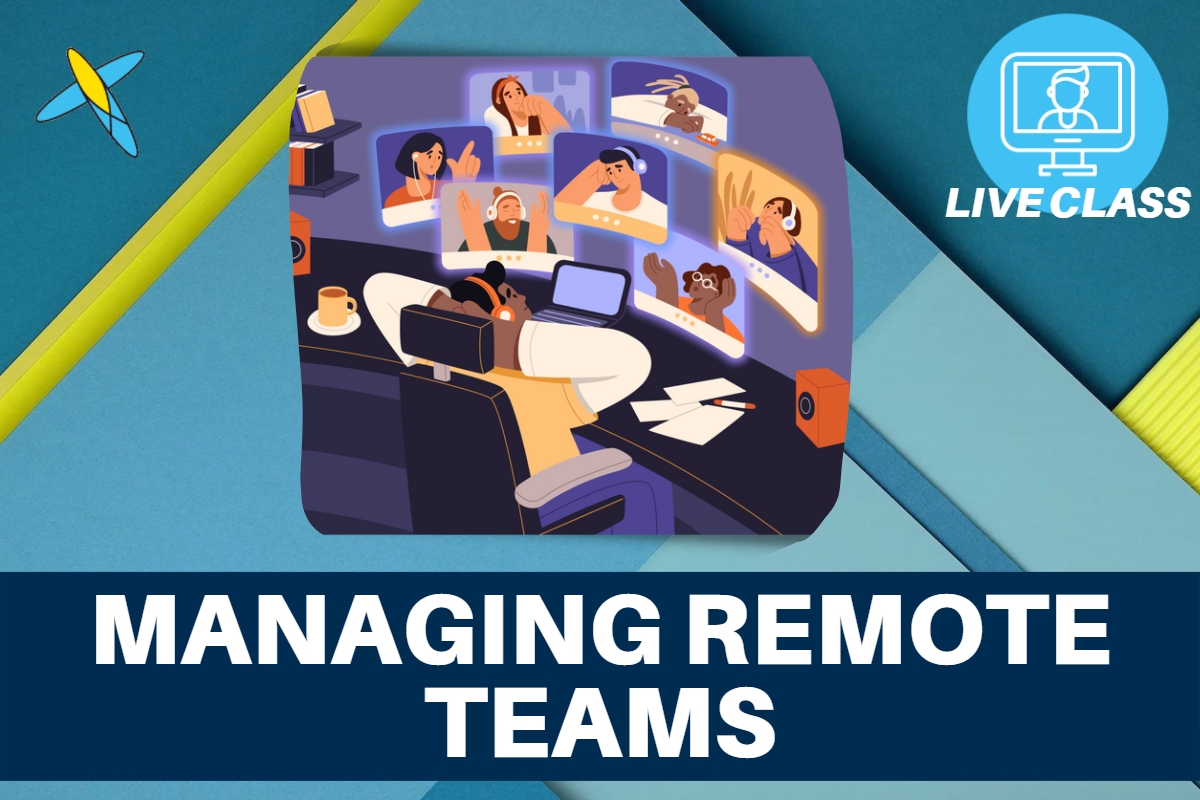 Leading Remote teams
 4 Days – 4 hours/day
The Managing remote teams Leadership Tribe course is our brand new programme and course content to match the demand in management training courses. You will delve into leadership mindset and coaching.
This will include how to develop observation skills, effective communication and developing high performing remote employees. Furthermore, we will give you the tools to manage conflict and dysfunction in teams for real-life circumstances.
The course also focuses on coaching and mentoring, how to develop remote learners and managing individual's behaviours.
You will finish the course with a clear and tailored action plan to your journey towards leadership Mastery.
Frequently Asked Questions
Is this course really 100% online? Do I need to attend any classes in person?
This course is completely online, so there's no need to show up to a classroom in person. You can access your lectures, readings and assignments anytime and anywhere via the web or your mobile device.
How does the online course compare to a real classroom?
Leadership Tribe has invested in studio quality hardware to ensure the best possible audio and visual experience for our attendees.
We've also made great use of the Breakout Rooms feature on Zoom to ensure all attendees will be able to interact with other classmates and their instructor using chat, audio or video.
Edit documents together live, discuss learning objectives and share their questions and thoughts at the click of a button. 
It's as close as we can get to a physical classroom without the hassle of travel!
Do you offer a group discount?
Yes! Please email [email protected] and we can discuss the options for group facilitation tools and more.  Group Booking discounts apply for purchases of three tickets and above.
Is there a referral scheme?
Leadership Tribe offers a referral scheme to all of our alumni and runs multiple campaigns throughout the year with different referral bonuses available. Please contact us at [email protected] if you would to see what our current offering is.
Do I get to keep the course materials?
All course materials are for you to keep for your personal use.. You will also be given the opportunity to download any course materials for up to 14 days after the course has ended.
What happens if I miss part of the course?
To qualify for your certification Leadership Tribe has to ensure all learning objectives are covered sufficiently and that the attendee has had an opportunity to practice their skills in a safe, observed environment (e.g. breakout room during the course). 
It will be down to the individual instructor to decide if enough of the course has been covered to still issue the certification and if not, then you would need to rebook to attend another class if you wish to still be certified.
All decisions on this will be made on a case by case basis so please let us know at [email protected] as soon as possible if you will miss any of the course.
I can no longer attend the course dates I've booked?
We understand that unforeseen circumstances can arise and will always work with you in the first instance to find another suitable course date you can attend. 
Failing that, we do offer a refund policy based on the notice given for cancellations. We offer a full refund within 7 days of booking your place on a course, or no closer than 31 days before the start of the course. 
Please contact [email protected] for more information and get on the agile coaching track today.