It is widely recognized that Agile Coaches and Enterprise Agile Coaches play a vital role in accelerating and advancing an organization's agile transformation journey.
In our Agile Coaching training, participants' most asked question is, "what are the differences between an Agile Coach and an Enterprise Agile Coach?" In this article, we will explore the two roles, how they function in an organization, their similarities and differences, why both are crucial to fostering an organization's agility, and the courses that can help an Agile Coach pursue the role of interest.
What is an Agile Coach?
An Agile Coach generally focuses on adopting agile principles and working across multiple teams. They are also known as Team Level Agile Coaches or Scrum Master, or Agile Team Facilitators; they can work and support a group of 8 to 10 team members, and some even support up to 9 to 15 teams. These numbers do depend on the type of work and or the organization.
Agile Coaches' educational background is that they have a common foundation in coaching. The best ones also hold a certification in ACC from the ICF (International Coach Federation), and some do not come from software development or project management backgrounds. They are familiar with at least one of the agile frameworks like Scrum, Kanban, Lean, SAFe, LeSS, Nexus, or DA. But more importantly, they are aware of and can coach on the underlying agile framework you start with; the key is that you have a solid understanding of the underlying agile principles. This will give you the agility to be flexible and adapt as needed when working with your team(s).
This role intends to drive the teams towards desired outcomes by improving team performance. They do this by wearing multiple hats, and good ones are frameworks agnostic.
Agile Coach as Agile-Lean practitioner
Agile Coach as a Teacher
Agile Coach as a Mentor
Agile Coach as Facilitator
Agile Coach as Professional Coaching
As well as having deep knowledge in one or more (technical, business and change management) masteries. Which are crucial for the role you are playing in nurturing an agile mindset.
Whatever is needed, including agile practices to help the team improve performance and collaboration, deliver better quality and value, improve customer experience and enhance the satisfaction of the employees. Depending on the context and team maturity levels, the expectation of the role may vary with a different emphasis to best support the teams.
What is an Enterprise Agile Coach?
Enterprise Agile Coaches (EAC), Scrum Alliance Certified Enterprise Coaches (CEC) work with all organization members to help them understand how they fit into the larger picture and how their role affects the rest of the organization.
These Agilists (EACs, CECs) can support leaders in implementing agility through organizational changes to the enterprise's purpose, norms, structure, processes, and style. It involves a few things and is not limited to the following.
Working with executives to develop the vision and strategy to improve business agility
Coaching leaders to thrive on the transformation journey
Acting as a change catalyst to drive change in people's behaviors and mindsets,
Facilitating value-driven workshops and orchestrating assessments to define and measure success.
They also help to identify systemic impediments and design solutions that address those issues and mental models. The work's scale and depth differ per the organization's needs by guiding systems intervention and sustainable organizational change.
There are numerous benefits to using enterprise coaching, including helping organizations and individuals overcome the challenges associated with working with these relationship systems to build an agile organization.
The Difference between Agile Team Coaching vs. Enterprise Coaching
Similarities an Agile Coach and an EACs, CECs
First and foremost, both roles focus on coaching and enablement. They also work with people at different levels within an organization to bring about organizational change. Furthermore, both positions are involved agile ways of working or transformation, depending on the organization's needs, and good ones are agile framework agnostic.
As you can probably tell by now, the Agile Coach and EAC should be a jack of all trades and be familiar with methodologies but not limited to Scrum, Kanban, Lean, Six Sigma, TDD, and DevOps. To succeed in their role, they must demonstrate good self and social awareness, agile leadership, active listening, and communication skills, empathize, stay present, and build connections and relationships.
They need to have a set of competencies such as teaching, mentoring, facilitating, coaching, conflict resolution, stakeholder management, and team development. They don't have to be experts in all areas but rather broadly informed with some specialty to act as catalysts in guiding sustainable change. They need to work with different teams and be willing to learn and adapt as they progress constantly.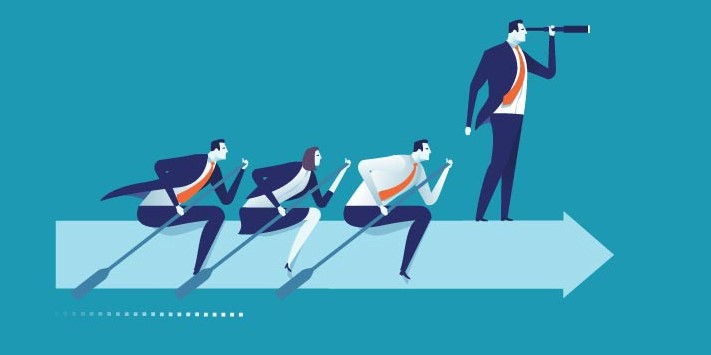 Key Differences of Agile Team Coaching vs. EACs, CECs
On the other hand, Enterprise Agile Coaching is an advanced form of Agile Coaching. Enterprise Agile Coaches emerged as Agile implementations have expanded beyond the team level to include all levels of organizational challenges. The Enterprise Agile Coaches work at an enterprise scale, build on team coaching and facilitation, and draw upon the discipline of management consulting, leadership, and organization development.
In addition, Enterprise Agile Coaches require extensive knowledge and experience working with senior leaders in designing and implementing organizational strategy. They need strong business acumen and system thinking to help guide the agile organizational transformation.
Despite the similarities, there are some critical differences between the two roles. These include:
The scope of work
An Agile Coach generally focuses on agile adoption and works with teams across the organization. In contrast, an Enterprise Agile Coach focuses on transformation and works with leaders to implement agility through organizational changes.
The level of work
Agile coaching generally improves team performance at the project level, whereas an EAC works with leaders at the organizational level.
The focus of the work
An Agile Team Coach focuses on helping teams to improve their performance and collaboration, deliver better, faster, cheaper, and have ecstatic employees and clients. In contrast, an Enterprise Agile Coach focuses on the system level where there are
helping leaders to develop the vision and strategy to improve business agility
start initiatives with coaching/training leaders to thrive in the transformation journey to improve operational efficiency
act as a change catalyst to drive change in people's behaviors and mindset
Why are both important?
Organizational agility is not possible without team agility. Agile Team Coaches and Enterprise Agile Coaches are essential in achieving organizational agility. In other words, you cannot have one without the other.
Conclusion
In conclusion, Agile Team Coaching and Enterprise Agile Coaching are two different but essential roles in achieving organizational agility. They both require different skill sets, knowledge, and experience. While Agile Team Coaches focus on helping teams to improve their performance and collaboration, Enterprise Coaches focus on helping leaders to develop the vision and strategy to enhance business agility. Both roles are crucial in fostering an organization's agility and should be pursued to succeed.
The correct way of addressing agile transformation is by having both Agile Team Coaches and Enterprise Coaches working together hand-in-hand. It allows for a comprehensive approach that leads to better results.
Resources for your agile coaching journey
Which Coaching Certification Should I Pursue?
Depending on your skill set, interest, and targeted career development path in your agile journey, you can choose between ICAgile certified Agile Coaching (ICP-ACC) at the team level and Coaching Agile Transitions (ICP-CAT) at the enterprise level.
ICP-ACC Agile Coaching
To be a great Agile Coach, one needs to be a fantastic facilitator (Agile Team Facilitator), which adds value to the role of Agile Coaching. ICP-ACC course introduces team development concepts around starting and growing agile teams through the agile development process while paying particular attention to team dynamics and the surrounding organizational system. A vital part of this course focuses on developing high-performance teams using coaching skills practiced in the workshop, which helps to create a safe environment and facilitate meaningful collaboration and healthy conflict resolution.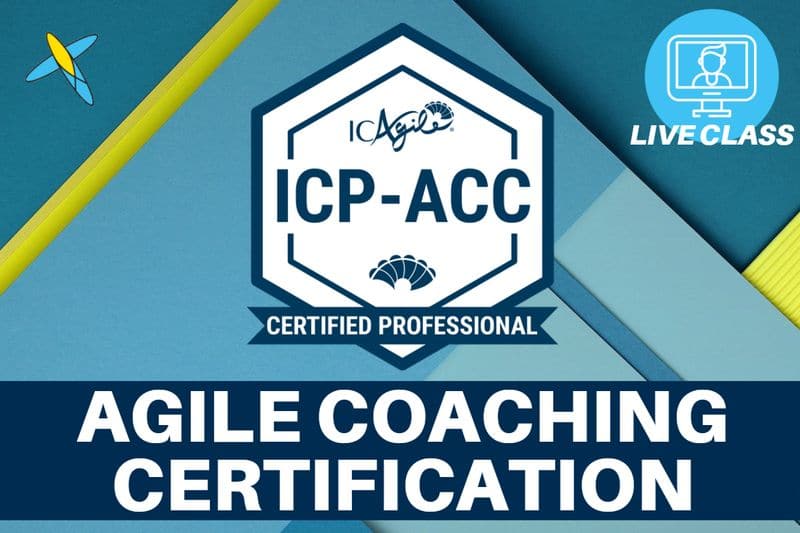 ICP-CAT Coaching Agile Transformations
To be an excellent Agile Enterprise coach, one needs to understand what entails in an Enterprise (events, patterns, structures, mental models); check out ICP-ENT. Having the overview along with the tools helps an individual to coach better at the Enterprise level.
The ICP-CAT course focuses on working with senior and executive leadership in Enterprise Agile Coaching and explores the critical elements of an agile transformation. It links the core enterprise coaching competencies to empower agile coaches to act as agents of change in organizations. You gain the ability to develop highly effective enterprise coaching competencies and large group facilitation skills to support organizational agility changes.
Course Schedules
Contact us for more info, and get more information about agile team coaching and enterprise agile coaching via the course schedule with Leadership Tribe