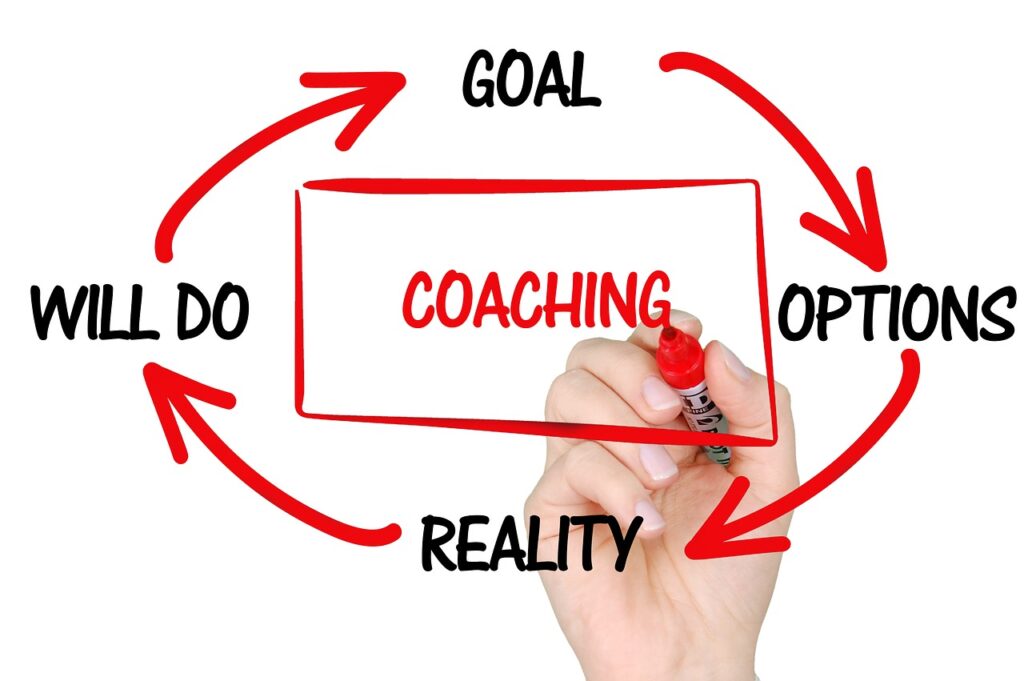 'Coaching' and 'training' are two terms which are similar in meaning but quite ambiguous in existence. What do these words mean? Can they be used interchangeably? Is one more desirable than the other? Each of these questions can be debated at length, and the distinction might be difficult to make till one practice as a trainer and a coach. Getting into the skin of the game and experiencing the act of coaching and training will reveal the answers, though not many of us have the opportunity to do so. When we are trained up to become a coach, it is the time to coach someone else to train! Sounds confusing? Let me elaborate on that.
Coaches Need Training
Coaching is an art that needs to be learned and practised, it does not come naturally to us. It is a refined methodology which delivers maximum effectiveness through dedicated and committed practice. Most of us tend to mix up coaching with problem-solving and solution-giving, but coaching is far-stretched from it. It is primarily about 'listening' and 'asking the right questions' instead of 'giving answers'. Since it is a learnt behaviour, one needs to learn and practice, which is nothing but getting trained on the subject. So to become a coach you need a trainer, and you can't be coached to be a coach.
Trainers Need to be Coached
Coaches who are engaged in training their fellow coaches-to-be are not donning the role of a coach, instead of the role of a trainer in this case, as they cannot merely 'listen' and 'ask questions' to upskill the participants. If they knew all the answers, they wouldn't need to be trained to become coaches. A trainer imparts knowledge and skills about a specific realm of activity or engagement which a trainee is unaware or unskilled at. He/she has abundant mastery over the subject matter and can convey his learning (fine-tuned by experience) in a structured and coherent manner. However, some trainers may not have the wherewithal to influence their audiences effectively or format themselves in the ways that would 'click' with the trainees at the psychological level. Their skills and competences as a trainer are limited in dealing with scenarios as such, and a different skill set is required to fill the gap, for which the trainer may need to be coached!
To Coach or Train?
Simple, let's answer these questions:
You need a CSM certification to improve your skills at work. Will you seek a trainer who offers training in the subject or will you hire a coach to help you out?
You have difficulties engaging people and leading teams at work and you'd like to be empowered and impact. Who will you approach, a coach or a trainer?
The answers may seem to be interchangeable at the first glance as if one can engage services of either a trainer or a coach in both scenarios. However, it is revealed in the first scenario that one is looking for a particular skill and a latent product (certificate), and he/she needs to acquire the appropriate training to be authorised with specific competence. In the second scenario, the issue one is confronting is what he/she perceives as a problem, which might not be the case or the reason behind it. A coach would be helpful to map one's behaviour with the environment and allow one to reveal the root cause of the predicament and how to extricate from it. On the contrary, enrolling into a 'personality development' course and getting certified may not be as helpful in this case.
Amplifying the Difference
I hope the distinction between a Coach and Trainer is clarified. The differences can be reinforced from the following applications:
Get a trainer when the skills you want to acquire or develop is clear to you
Get a coach when the skills you want to acquire or develop is NOT clear to you
Get a trainer when you seek to achieve an immediate goal that fulfils a particular need
Get a coach when you DO NOT know what goals to target that fulfils your needs
Get a trainer when you need a stamp of authority to earn relevance in your community
Get a coach when you need a stamp of conviction to earn your true relevance in this world
Get a trainer to train you to become a successful coach
Get a coach to coach you to become a successful trainer
As an Agile Coach, the trainer gets to don the role of coach and the coach dons the role of trainer. It distils down to mindset, for example, an Agile leader has to don both hats simultaneously in the process of fulfilling the need of the team members. An agile practitioner gets to live in both worlds and transcends between both roles with ease and dexterity. Agile is all about being flexible, adaptive and participative – significant attributes that are vital for a Trainer and Coach of merit to prosper.