Agile Assessment
Agility is a spectrum that helps teams and organizations to find out where you stand and how to get to the next level.
Agile Assessment Framework
Our Agile practices framework contains four parts, these frame our agility assessment questions and provide a baseline for your project moving forward.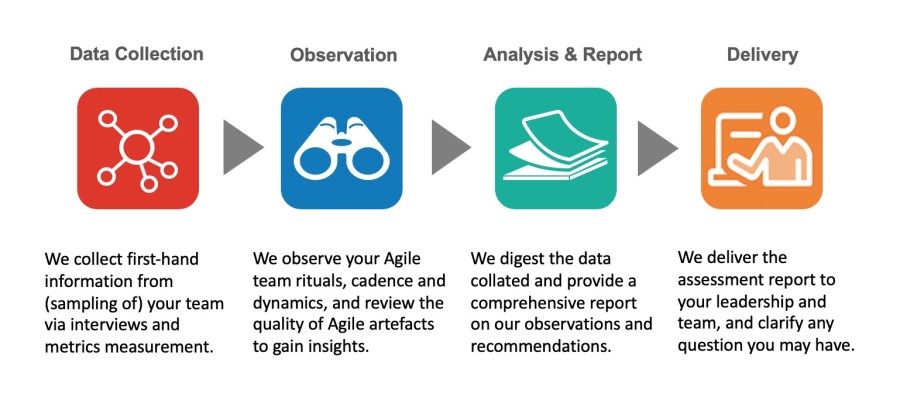 ONE-OFF ASSESSMENT
This is a single engagement to provide you an insight on your Agile project readiness or maturity assessment overall. We will provide you an objective assessment on how well you are doing with current ways of working, such as competencies and business agility across your company / team members from an external perspective via an agile coach.
ONGOING ASSESSMENT
Agile transformation is a journey and we help you to schedule and carry out a continuous delivery of assessments on regular intervals to track your progress, measure your success, adjust the plan and drive further improvement.  Think of this as a road map for continuous improvement on your agile journey.
SPECIFIC AREA ASSESSMENT
We also help to assess the Agility for any particular area of your interest, define what 'good' looks like in the specific context and recommend development opportunities. This can be product or service lines, systems, business units, and so on.  From product owners to individual team members, we help provide additional business agility.
Types of Agile Assessment
The agile assessment helps to reveal 'how agile' your organisation or team is. It is useful to guide and accelerate Agile transformation as well as team improvement with continuous integration. It is also an invaluable mechanism to set the scene for organizational change, communicate your transformation strategy, and benchmark and measure progress.
No matter if you are planning to go lean-Agile or want to understand your Agile maturity, we have the customized Agile assessment to help you to understand the current state and strategise improvement in team / business value.
Our Agile Assessment Tools include measuring your:
AGILE READINESS
If you are planning to 'go Agile', we can help you to assess your organization / team environment with a set of key success factors. We will advise the high-performing 'enablers' which will support your agile adoption and the 'disablers' that will impede your agile adoption.
AGILE MATURITY
If you need to understand your level of Agile maturity, we help you to analyse the communication, process, structure, culture and dynamics of your organization / team. We will access where you stand and identify the improvement needed to improve your agility such as via scrum team / scrum master development or agile facilitation.
How to Set the Right Organisation Metrics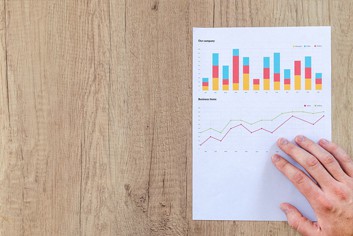 Objective and Key Results with Actions (OKR's)
Download the overview of OKR's which we use as a tool to help Organizations (Small/Big) to connect with business units, teams and individual goals to measure what matters. Creating visibility, collaboration, commitment, transparency from CEO to graduate to drive measurable results whilst working as one for a unified purpose.
Some of the Wonderful Organisations We Work With

How can Leadership Tribe help you?
Find out how we can help create more value for your team leaders and members with our agile courses and contact us today.